When Fleer and Donruss toppled Topps' monopoly in 1981, both upstarts directly targeted The Old Gum Company's business model. Not only did both companies issue wax packs with more cards than their stodgy counterpart (18 per pack for Donruss, 17 per pack for Fleer), but they also included a stick of gum in each pack.
After some legal wrangling, though, Topps emerged with exclusive rights to include confections with their cards, leaving Fleer and Donruss searching for an alternative.
Fleer opted to add a rather boring run of team logo stickers to their wax packs in 1982, but Donruss came up with something more … well … Donruss-y.
In particular, they commissioned Hall of Fame sports artist Dick Perez to paint not only the Diamond Kings cards that fronted the 1982 Donruss set, but also a special "Hall of Fame Diamond King" rendering of the great Babe Ruth. Then they sliced and diced that masterpiece into 21 three-piece "puzzle cards" and inserted one into each wax pack.
This was the beginning of a decade-long association between Donruss and Perez-Steele galleries that would produce scores of active Diamond Kings — purportedly the key player from each team each year — plus 17 puzzles.
Below is a complete listing of those puzzles, along with a picture of each.
(Click section headings to see current eBay listings for each puzzle.)
And who knows? With Panini's resurrection of the Donruss brand, maybe we haven't seen the end of these Perez-crafted puzzles just yet!
1982 Donruss – Babe Ruth
1983 Donruss – Ty Cobb
1983 Donruss Action All Stars – Mickey Mantle
1984 Donruss – Duke Snider
1984 Donruss Action All Stars – Ted Williams
1985 Donruss – Lou Gehrig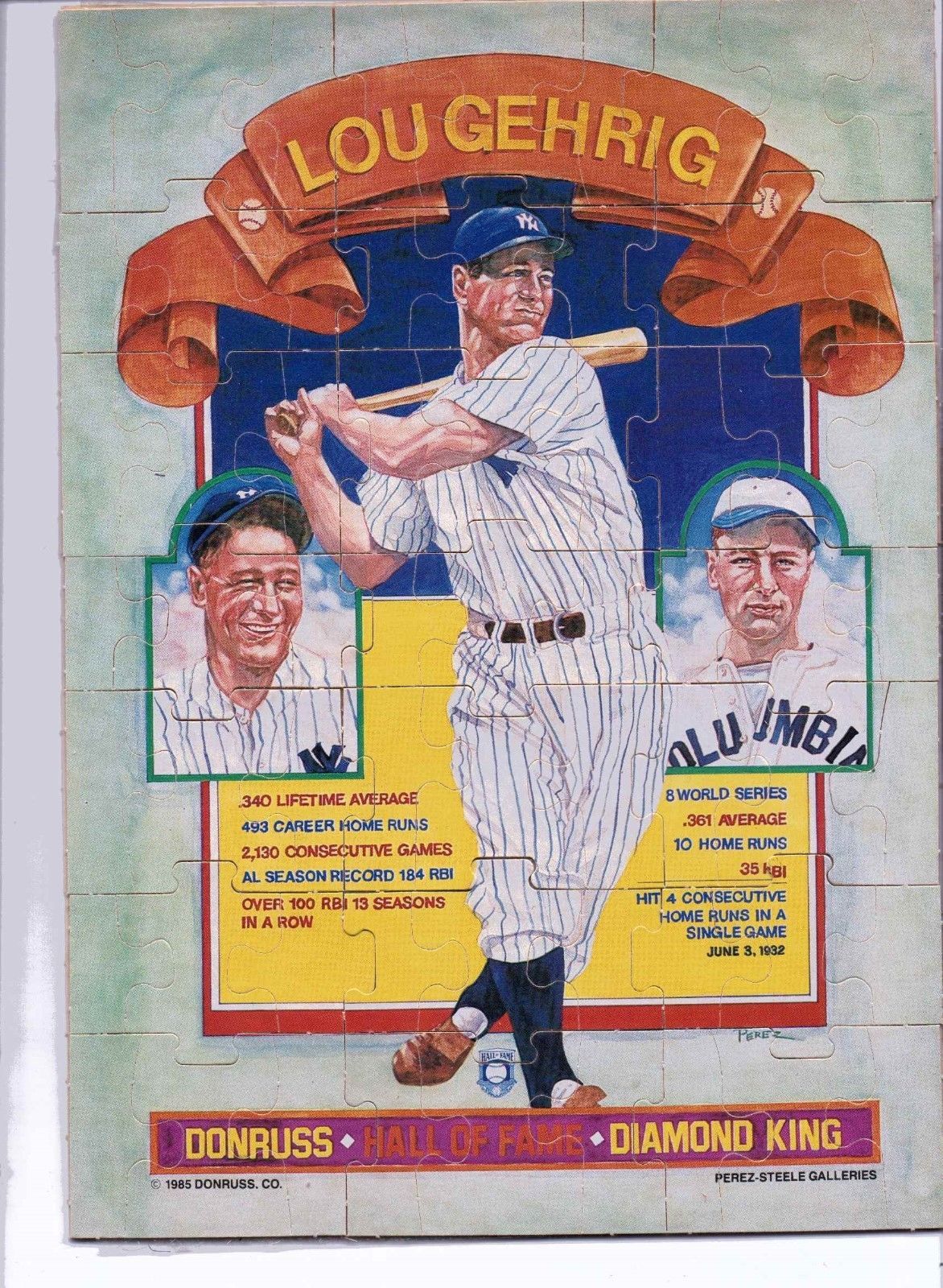 1986 Donruss – Hank Aaron
1987 Donruss – Roberto Clemente

1988 Donruss – Stan Musial
1989 Donruss – Warren Spahn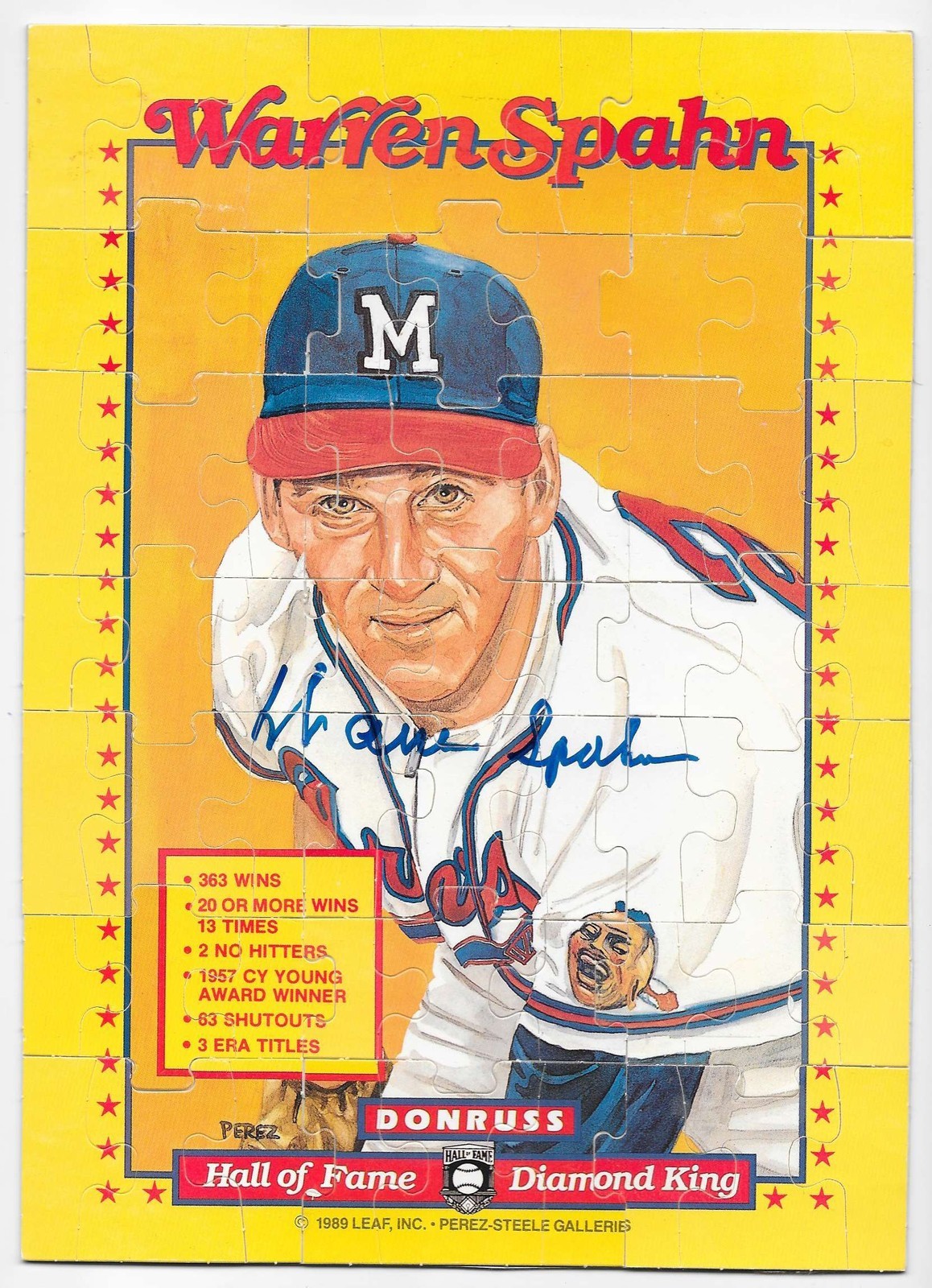 1990 Donruss – Carl Yastrzemski
1990 Leaf – Yogi Berra
1991 Donruss – Willie Stargell
1991 Donruss Studio – Rod Carew
1991 Leaf – Harmon Killebrew

1992 Donruss – Rod Carew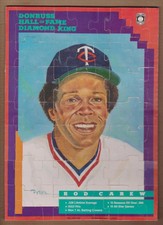 2002 Donruss Originals – Ted Williams